Portable EFO Show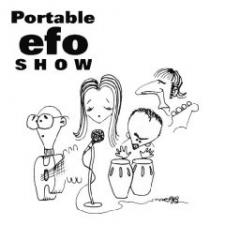 released 1998 Virginia Soul Records
1998
disc 1
1.
You & Me in a Rowboat to Rio
13.
The Three Fine Daughters of Farmer Brown
14.
I Know You Rider Medley
disc 2
Released 1998. VSR-005. A Double CD of live EFO performances, recorded at The Handlebar in Greenville SC, and The Barns of Wolf Trap in Vienna VA. Produced by Billy Wolf.