EFO News
EFO at Lime Kiln - TONIGHT - VENUE CHANGE!
Tuesday, July 14, 2009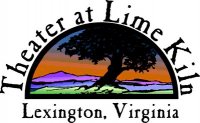 For the first time since 2004, we're returning to one of our favorite venues: Lexington VA's
Lime Kiln
! This date has just been added (Friday, Aug 21, 7:30pm), and anyone who has ever attended will tell you it's always an evening to remember. Check out their
website
for details.
VENUE CHANGE
Because of the strong chance of showers, the EFO show is being moved from the Lime Kiln Bowl to (not the Tent), but to downtown Lexington at the Lenfest Center (part of W&L, an indoor theater)
* Exit I-81 at exit 188b (Lexington).
* The exit will put you on Route 60 west.
* Continue on Route 60 west through Lexington.
* Route 60 becomes Nelson Street in Lexington.
* As you are about to leave Lexington, the Lenfest Center will be on your left and the parking garage will be on your right.
See ya there! Same showtime