EFO News
THE MICHAEL CLEM TRIO, EP RELEASE DATE, FRIDAY JAN 7 AT JAMMIN JAVA, VIENNA VA
Thursday, December 23, 2010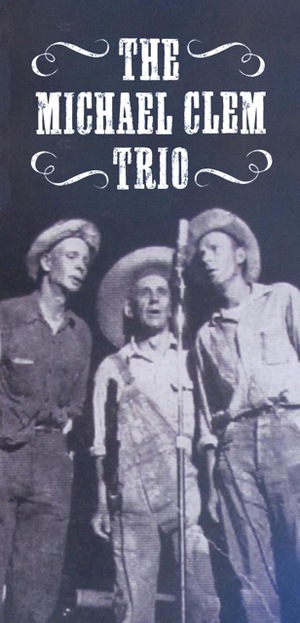 EFO bass guy
Michael Clem
will bring out his brand new trio to The People's Republic of Northern Virginia for the first time.
The Michael Clem Trio
features Clem on guitar, mandola, harp & mouth, and he is sandwiched by two fine fellow Charlottesville VA music chums,
Rusty Speidel
(of SGGL fame) on guitar & higher vocals, plus
Thomas Gunn
(of Lost Highway) on upright bass & lonesome-er vocals. The big NoVA coming out date will be
Friday, January 7
at
Jammin Java
in Vienna VA (five years since MC's last headline at the club, almost to the date). Opening the show will be Clem's Charlottesville pal and enabler
Peyton Tochterman
.
This will also be the official release date for the trio's
brand new EP
, a five song sampling of their latest material. At 5 bucks, it comes out to a dollar a tune, which seems to be the going rate for songs these days. This will be the first time time the EP will be available - be the first on your block to own one. Rumors of t-shirts are swirling, too. C'mon out!