Thursday, May 15, 2014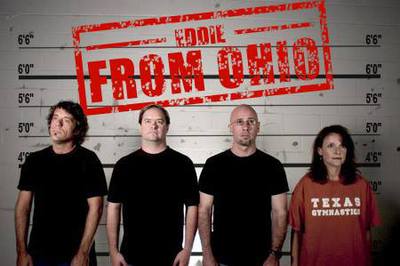 Dear Person of Value and Exquisite Musical Taste,

Eddie From Ohio has spent the week tuning our instruments, gassing up the van, and flossing incessantly in anticipation of our shows in NYC and Philadelphia. However, due to a family emergency, Eddie Hartness will not be able to join us this weekend. The show must go on, as they say, and we are eager to prove them right. We will be appearing this weekend as a quartet: Robbie, Julie, Mike, and our de facto 5th member, vocalist/mandolinist/fiddle player Jake Armerding. If you have seen us over the past several years, you know how much Jake adds to the EFO experience. If this will be your first time, you're in for quite a treat. Plus, Julie has promised to play a drum solo on Robbie's bald head. We are so excited to see each and every one of you this weekend.

Love
Eddie, Mike, Julie, Robbie, and Jake.

p.s. Should you decide that this change in the lineup does not interest you, you'd be wrong. But the venue and the band will gladly refund your ticket.